Workshop in Karlshamn
The 3d training in terms of WP 4.7 was held in Karlshamn on 5-6 November 2018. Representatives of traditional and creative South Baltic industries cooperated through various tasks and discussions towards inventing of new approaches for bringing innovation in the everyday operations.
Speaker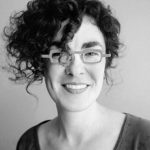 Mrs. Itziar Pobres Gamarra
Co-Founder of We Question Our Project
Itziar is a service designer based in Barcelona. In the past few years she has been lecturing service design, co-creation and service prototyping at several design schools and universities across Europe. She has worked with organizations in an array of sectors, such as food & wine, health, sport, hospitality, education, waste and water management, social services or transportation.
Back to workshops