Workshop in Szczecin
The three-day event of the WP 4.7 – Implementation and Evaluation of Advanced Physical Training took place in Szczecin Culture's Incubator on October 9-11, 2018. Participants from different European countries were engaged in conferences and workshops showcasing the value of design and its effect on companies' development.
Speaker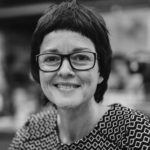 Lynne Elvins
CEO of Design Rally, UK
Lynne is passionate about creative process, user perspectives and ways to help organizations solve problems with design thinking and entrepreneurial mindset. Lynn has 20 year's experience as a design management professional and sustainable design advocate. Specializing in clarifying strategic objectives, commissioning creative agencies and facilitating successful design/business relationships.
Back to workshops