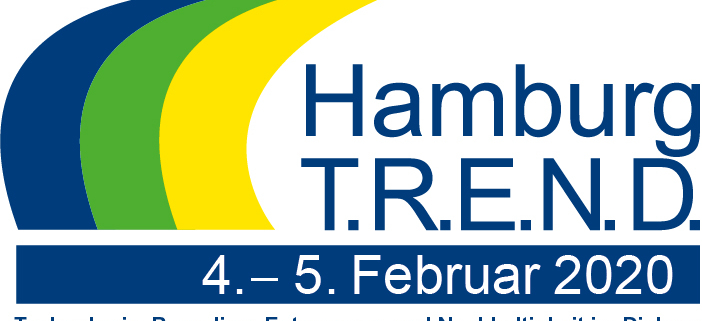 Hamburg T.R.E.N.D. 2020
The two-day event in Hamburg T. R. E. N. D. 2020 offers numerous lectures by renowned experts from politics, administration, and economy. The scientific Committee in close cooperation with the Advisory Board chose the topics and the speakers carefully according to the main subject – "Circular economy on a drip?". The conference provides adequate space for negotiations and joint discussions as well as networking within the industry. The conference will be accompanied by the exhibition, where companies and institutions can present themselves and their products or services.
Registration is necessary because of the limited space (300 participants).